International Consultation
ET group has strong network resources and brand advantages, covering 8000 overseas expert think tanks from Harvard, Stanford and other top 100 universities in the world; Gather the founder tutor resources of 200 listed companies; Gather top experts in management consulting, industrial research, capital operation and other fields, and cooperate with multinational government agencies and fortune 500 enterprises for a long time. It provides comprehensive consulting, engineering consulting, technical consulting, management consulting and other comprehensive consulting solutions for the government and enterprises.
Our success stems from our ability to integrate the superior resources of Australia, the United States, Europe, Southeast Asia and other developed countries and regions into China's resources and markets. At the same time, ET group also benefits from the support of a large number of experienced and high-quality top international experts around the world. In recent years, our strength in the field of international consulting has also been steadily improved. It has won many consulting projects from the world bank, Asian Development Bank and the Chinese government, including the largest consulting project implemented by Asian Development Bank in China, Qinghai water resources management project and Baise vocational education, as well as Haidong urban and rural environmental comprehensive treatment project, etc.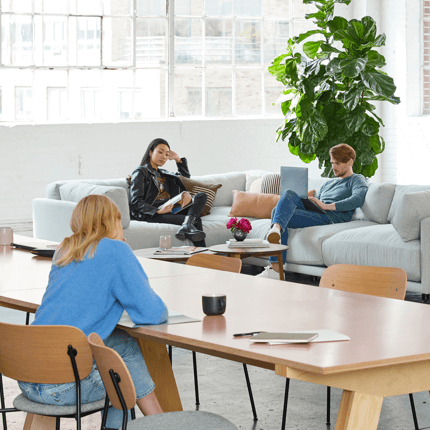 ETG has 8000 overseas expert think tanks from Harvard University, Stanford and other top 100 universities in the world. Project experts are strictly selected by us, with a wide range of international and domestic experiences. The chief scientist of the team, Dr. Tan, is the leader of the ADB expert group. Since 1989, Dr. Tan has accumulated a lot of leadership experiences in Australia, China, the United States and other countries and regions. These fields involve education, vocational education, financial management, enterprise personnel training, water resources, environmental protection and mineral resources.
ETG consulting experience
Rich experience in international projects: undertaking a number of ADB projects, World Bank projects and Australian Development Agency projects.
2019-2022
Haidong City, Qinghai Province, urban and rural environmental comprehensive treatment project, project implementation and system strengthening support consulting services, Haidong City, Qinghai Province, urban and rural environmental comprehensive treatment, using ADB loan project construction management office. Asian Development Bank, loan number: loan-3443PRC.
2016-2019
capacity building and innovation of multi-level technical and vocational education and training, with loans from Baise University and Asian Development Bank. Loan number: loan-3215PRC.
2014-2019
capacity building and training consulting service of rural water resources management project in Qinghai Province. Qinghai provincial leading office of utilizing foreign capital to develop water conservancy projects. The payment number is loan-2738PRC.
2001-2011
ET Group International Pty Ltd (ETG) brings in the largest technical experts and professionals to many provinces in China, including Xinjiang, Hebei, Hubei, Inner Mongolia, Anhui, Liaoning and Beijing, to provide technical advice and consulting training.
In 2011
equipment, facilities and sudden water pollution monitoring method contract, China Yellow River Basin water environment monitoring center.
in 2011
flood control and water resources management. Water Resources Bureau of Qinghai Province, China. Funded by the world bank.
In 2010
human resource development and management, Ministry of communications, Hunan Province, China. Funded by the world bank.
2005-2012
BT project for resettlement of Three Gorges Project. In 2005, ETG contracted to build a 150 store shopping mall in Badong County, Hubei Province with a total budget of more than 20 million US dollars. The project lasted for seven years in China.
in 2009
technical consultation on bidding document preparation. China Yellow River Commission.
in 2009
road maintenance and asset management was funded by the Ministry of communications of Hunan Province, China and the world bank.
in 2007
renewable energy utilization and development, Energy Bureau of national development and Reform Commission. Funded by the world bank.
in 2006
ETG organized trade union delegation from Australia, Britain and New Zealand to pay a friendly visit to China.
in 2005
ETG undertook the project of "geographic information system (GIS) theory and its application in water resources management" funded by Australian International Development Agency in China.
in 2004
entrusted by the Australian Association for the advancement of technology, he co hosted with the association and participated in AHMA international chemical and Biotechnology Exhibition 2004 Asia.
in 2002
Mr. Hawke, former Prime Minister of Australia, was successfully invited to Hangzhou to attend the 2002 West Lake Expo and deliver a speech at the Expo.
in 2001
entrusted by the Australian Federal Ministry of science and technology, the Australian high tech industry delegation was organized. Participated in the 2001 APEC High Tech Exhibition held in Suzhou, China.
Evaluation and supervision mechanism
ETG and its subsidiaries have established a very effective and reliable evaluation and supervision system for each training program. It includes two independent teams: domestic cooperation team, government personnel and external expert group, training process tracking and feedback group, and expert suggestion team. After the completion of the project, the external expert team will provide us with the evaluation results and suggestions.
A famous case is: through ETG capacity building project training and Canberra university policy recommendations, the Australian government has accepted 470 vocational and technical visas.
Company reputation and customer recognition
Since its establishment, ET group has successfully completed more than 1000 projects.
With rich domestic experience, science and technology and advanced management, ETG is developing into an international consulting, training and investment platform. The reason why customers choose us is that we try our best to satisfy you and meet the challenge together with you. At the same time, we can also provide you with advanced development ideas, suggestions and implementation measures, so as to achieve your goals.